You can now register as a new patient online, please click below
Alternatively you can call into the surgery and register with our receptionist.
We welcome patients to the Practice regardless of age, sex, or nationality. Nor do we exclude patients on the grounds of medical condition, sexual orientation, religious or philosophical beliefs. You do not need ID to register, however you will need this for online access as above.
Safe Surgery
We are a 'Safe Surgery'; in recognition of the barriers to healthcare access faced by people in vulnerable circumstances, including migrants, we commit to protecting the human right to health. We will take steps to ensure that everyone in our community may fulfill their entitlement to quality healthcare.
Further information Ukrainian / Further information Russian
Named GP
Every patient registered at Appletree is allocated a 'named' GP. If you have a specific preference as to which GP you wish to be assigned, the Practice will make all reasonable efforts to accommodate your request. Please speak to a receptionist to request this. You can still make an appointment with any GP or nurse but the role of the named accountable GP is to take responsibility for the co-ordination of all appropriate services provided by the Practice and to use their clinical judgement to ensure they are delivered to each of their patients where required. If you do not know who your 'named' GP is, please feel free to ask at reception.
Accredited Arm Forces veteran Friendly Practice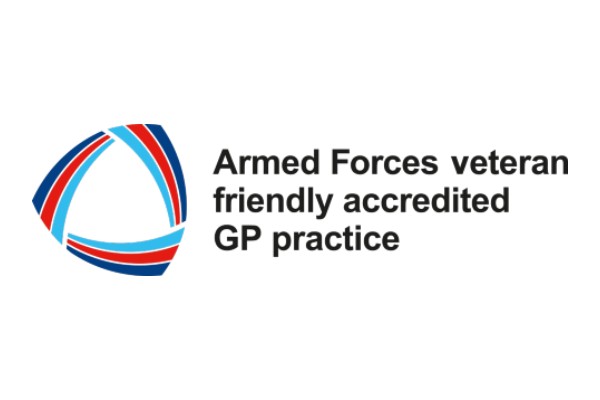 Appletree Medical Practice is now an accredited Armed Forces veteran friendly practice. If you are ex-forces please let us know so that we can ensure you are getting the best possible care.
Practice Boundary
We are not able to accept registration from patients living outside the Practice Boundary. Please note that although the post code for Langley Country Park off Radbourne Lane shows as being within our Practice area it actually sits outside and we are unable to accept new patient registrations from that location.